Explore Plans & Get Started!
Start Sending Great "Thank You" Gifts Today!
No Setup -- Just Order!
No monthly fee.
Just shop and check out!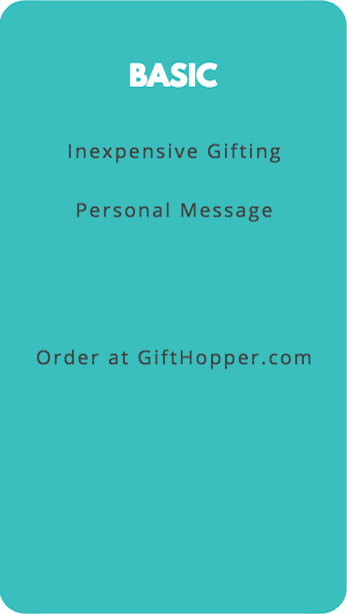 Add Your Brand and Enable Bulk Orders!
$100 Setup
$4.99/month 
(waived any month with orders)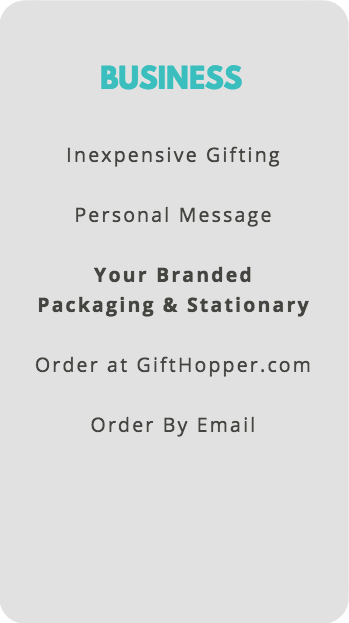 Include Marketing Material & Custom Gifts
$100 Setup*
$14.99/month
(monthly fee waived with 3+ orders)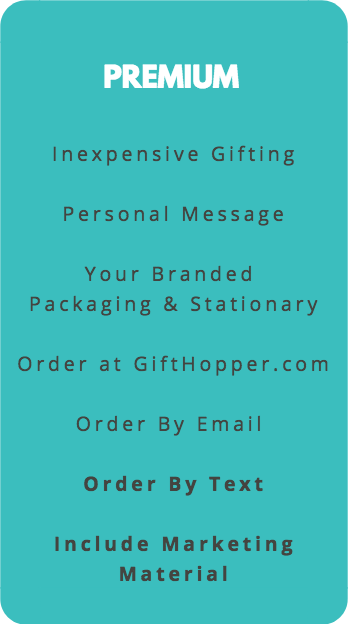 Not sure what to do? A quick, easy, and free first step is to fill out our Get Started Form.
- - - - - - -
Need multiple user accounts for your sales or customer service team?  Setup price is still only $100 for the whole team.  Monthly cost is $4/user/month for Premium Membership and $3/user/month for Business Membership.  Monthly fees are waived any month the team collectively orders the group minimum. 
(Group minimum = number of accounts.  For example, if you have 5 user accounts for your team, any month your team orders 5+ gifts, there is no monthly fee.)
- - - - - - -
*Prices may vary if there are significant custom elements or more than two "bins" of storage required.  (For example, we provide engraved wood boxes with custom-cut foam inserts for one of our clients.)  We research custom gift solutions at a billed rate of $35/hour.