What We Do
We prepare, package, and mail Welcome Boxes and Thank You Boxes on your behalf.
Each package includes your thoughtful gift and a personal message with your return address.
For a small setup fee, we help you design your own custom packaging -- logo, box color, "stuffing" color, stationary, and return address.
Send your Welcome Box or Thank You Box anytime by ordering on the site or emailing us!  Better yet, automate them so new customers automatically get a warm welcome from you.
Packaging, presentation, and postage is just $5.99!
What's more important for your business? Keeping old customers or finding new ones?
Maybe both! Shop now or Get Started!
GiftHopper is a "thank you service" -- designed to help you generate referrals and foster great customer relationships.
Step 1: Customize Packaging
Choose packaging color and send us your business logo. We will print your custom stationary and brand your box. Then, anytime you place an order, we'll be ready to send it your way. (You can even send us business cards or marketing material to include as well!)  Get Started.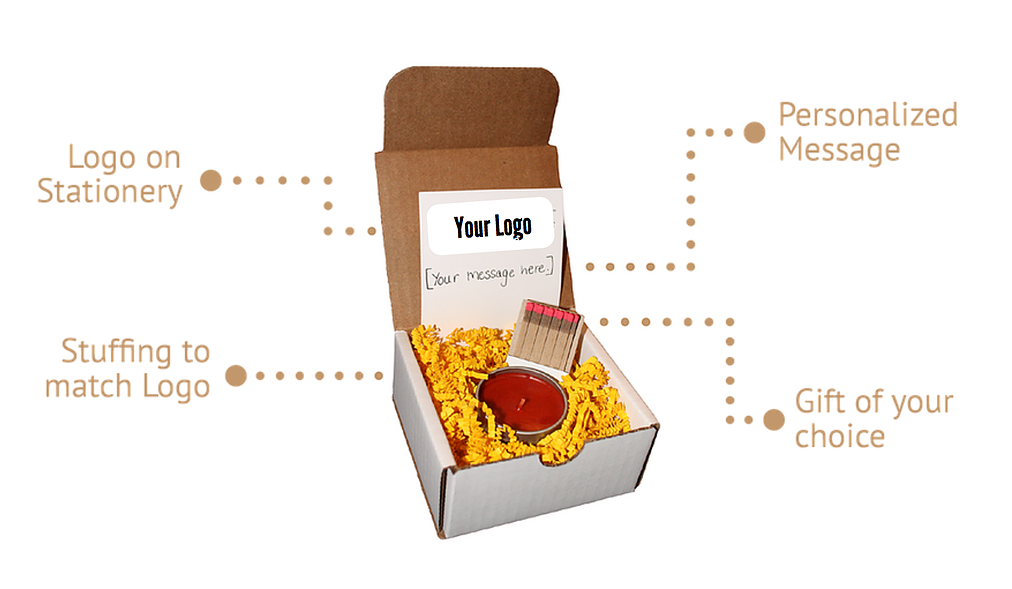 Step 2: Select Gifts
Browse our many gift collections to choose just the right gift to send to your customers, contacts, or employees---don't see what your looking for? For members, let us know and we'll get it in stock for you! 

Step 3: Prepare Default Message
Provide a personal message that we will print and send with your packages. This message can be modified for each individual package or kept the same for every customer.

Order Anytime!
Now you're set up... all that remains to do is order when and how you want. We will print your personal message on your business stationary and send your gift. We deliver goodwill to your recipients' doorsteps!

Interested in seeing what this would look like for your business?
Answer a short survey and we will suggest a custom gifting plan for your business.